Recently, I wrote about a technique that I'd stumbled across for embedding the current paragraph number within the text of a paragraph, like so: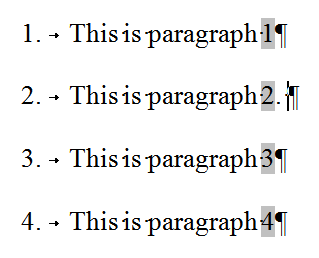 However, one reader popped up in the comments with what looks like an easier solution:
There's an easier way to do this! At least in Word 2007 and later. Rather than messing with fields, on the Ribbon you go to References>Cross-reference, select the paragraph you want, and voila! Instant reference. You can even have it insert the full context for your subparagraphs (e.g. para. 7(c)), rather than having to have 2 fields.bking
What do you think? Will this help you in your work? Let me know in the comments below.